RTU Sterile stoppers
Views: 91 Author: Site Editor Publish Time: 2018-01-04 Origin: Site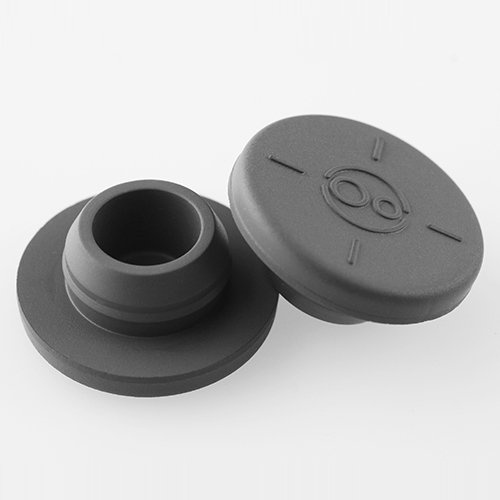 Our Ready-to-use (RTU) sterile stoppers are a high-quality primary packaging solution for pharmaceutical applications. The sterile RTU stopper is of the highest quality level and is produced under secured and certified process conditions in accordance with the applicable guidelines.
Features
- 13mm , 20mm , 32mm
- ISO and DIN formats
- In compliance with EP, USP and JP guidelines
- Butyl, EPDM, natural rubber, nitrile and silicone varieties
- Blowback and standard varieties
- Sterile RTU stopper includes Drug Master File (DMF)
All sterile RTU stoppers are stored in and supplied from our ISO certified warehouse in china. The storage, forwarding and delivery of the sterile RTU stoppers takes place under conditions that are consistent with the pharmaceutical guidelines and Good Distribution Practice (GDP).
Options
- Siliconizing
- Teflon coating
- RTS treatment
- Gamma ray treatment (25kGy)

Benefit
Our sterile RTU stoppers, validated production methods and logistical processes comply with the strict terms and conditions in the pharmaceutical markets in order to ensure the correct connection to your QA & QC processes. The excellent barrier and sealing qualities contribute to the integrity of the sterile RTU stopper and product stability. A direct result of this is an increase in the shelf life of the product.
we are a group of client-focused, professional, primary packaging specialists. Helpful, committed and transparent, we supply sterile RTU stoppers and related products and services for your pharmaceutical and laboratory production.
Thanks to our automated logistics system, you can count on a punctual delivery of sterile RTU stoppers. In addition, various treatments of the sterile RTU stopper are possible. 10 years of client-oriented work, punctual delivery and service will contribute to your success.
More info?

Would you like to receive information about our products or if you have additional questions? Please contact us via
the chat box
or let
us call you.
Naturally you can also e-mail us caoweixin@yz-wealth.com.